---
The Internet of Things is more than just a buzzword or vaporware, it's atangible, wide-ranging growth area. It's also more than just smart locksand thermostats.The $2.1 billion Intel reported making around IoT in 2014 is just the tip of the iceberg. Come experience what's just under the surface and rising fast!See firsthand new technologies that are speeding up growth and hear from leading IoT founders what we can expect over the next two years.This event is for entrepreneurs, product managers and engineers who makeconnected devices as well as VCs, corporate strategists, partnership leads and decision-makers looking to connect with IoT startups.
---
TOPICS
What are the most promising next generation IoT devices?

What are some pressing technical barriers in IoT and how are these being addressed?

How are startups and big companies working together?

What are the unique challenges to creating an IoT startup?

What is needed for IoT to become more mainstream?

How fast are niche markets growing within IoT?

What's next?
 
 EVENT SCHEDULE
| | |
| --- | --- |
| 6:00pm – 7:15pm | IoT demos & networking |
| 7:15pm – 8:00pm | Fireside chat with IoT startup founders |
| 8:00pm – 8:15pm | Audience Q&A |
| 8:15pm – 9:00pm | Additional networking |
FOUNDERS FIRESIDE CHAT SPEAKERS
Tim Wagner, Innovation Strategist at btrax (Moderator)

Tim uses his diverse background in design, coding, marketing, partnerships and global business to bridge those domains and grow companies. He speaks at tech and business events, advises several startups and writes about creating human-centered products and communities.

 
Chris Bruce, Founder & CEO of Sproutling

Sproutling is a family technology company that creates thoughtfully designed products to help parents and their families thrive. Their product is a wearable band for infants. A smart charger and a mobile app work together to monitor, learn and predict the baby's sleep habits and optimal sleep conditions. Sproutling was founded in 2012 and is headquartered in San Francisco. They have received $6.6 million in one round of funding from nine investors to date.

 
Sanjay Rajpoot, Co-founder & CEO of FarmX

FarmX is committed to helping farmers get the most out of their farm using FarmMap, the first farm health monitoring system of it's kind and is affordable enough for any grower. FarmMap continuously monitors the farm, providing real-time information on soil and crop health information to grow the most with every drop of water. FarmX was founded in 2014. Prior to FarmX, Sanjay was the founder and CEO of Sustainable Microfarms.

 
Thejo Kote, Co-founder & CEO of Automatic

Automatic turns almost any car into a connected car. By pairing Automatic's award-winning connected car adapter and apps for iPhone, Android, and web, drivers are able to enhance their driving experience with a host of connected services on the Automatic platform. Thejo is the co-founder of Automatic, which he started in 2011 while in graduate school at Berkeley. 

Richard Graves, Founder & CEO of BKON

The Physical Web, with its UriBeacons, is poised to rewrite the rules of customer engagement. This transformative tech lowers the barrier to entry for anyone who can benefit from being part of the IoT. Real Estate agents, small business owners, teachers and promoters are going to find all kinds of new and exciting ways to engage with their clients, customers, students and fans without major investment dollars in app development. Founded in 2013, BKON makes beacons and software that makes them smarter. Richard is an entrepreneur and angel investor with a background in telecom and technology startups.
---
DEMO TABLE STARTUPS
btrax is a localization and marketing agency specializing in Asian market entry and growth. Their team has provided critical market research, brand localization and digital marketing for leading companies such as Expedia, Lumosity, Toys "R" Us, Square, Bonobos, Wix and Cisco. btrax also works closely with top brands from Japan such as Sony, Canon, Calbee, Rakuten, Softbank and Omron. Learn more about btrax: http://btrax.com 
---
HOSTED BY: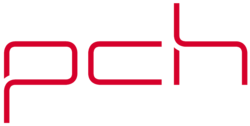 PCH designs custom manufacturing solutions for startups and Fortune 500 companies. Whether design engineering and development, manufacturing and fulfillment, distribution or retail, PCH takes on the toughest challenges. If it can be imagined, it can be made. At PCH, we make. http://www.pchintl.com
---
MEDIA PARTNER:

---